Isaac: Jan 5, 1829 to Jan 6, 1920 -- Martha: 1834 to 1919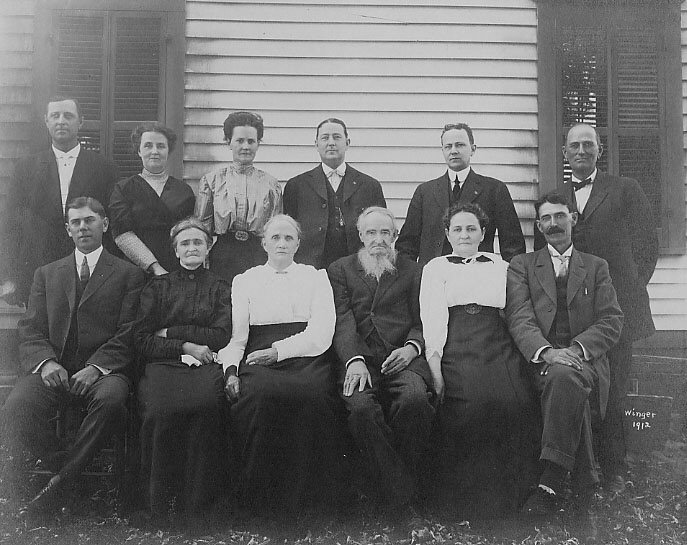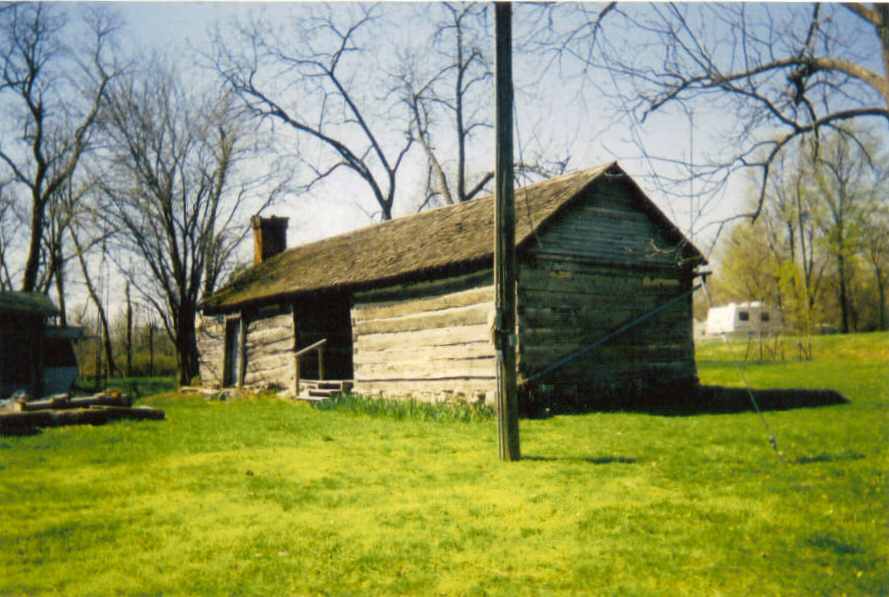 (From the Paris, MO. newpaper, APPEAL)

Isaac Greening, near Florida, visited in Paris last week. He enjoys the distinction of being the oldest stage driver in the United States, his first contract with the government having been signed in 1848.

"I drove Uncle Sam's big coaches and handled his mails on every section of the route between Hannibal and St. Joseph," he said. "I begun work in 1848 and during the next twenty years drove a total of 120,000 miles, or nearly five times around the world. Fifty to 60 miles a day was a good day's traveling. The government furnished the coach and four horses, boarded me and the teams and paid me the magnificent sum of $12 a month. But that was pretty fair wages before the war. I sometimes went day and night. If another driver was not ready to go out when I reached a station I would have to keep right on because the mails could not be delayed.

"The proudest time of my life was when I was given a 14-passenger coach, with seats inside for nine and places for five on top."

"Deer, turkeys and all sorts of game were thick all along the line, while up close to St. Joe we often met parties of Indians from over in Kansas. My stage was never attacked and I never lost a bag of mail nor had a passenger hurt."

"In December, 1848, the biggest sleet ever known in this country fell. The weather was very cold and the sleet remained on the ground all the winter. My coach wheels were taken off a Paris and runners substituted and while the sleet remained the trips were a regular frolic."

"From Paris to St. Joseph was 300 miles, due to the fact that we followed the river all the way. All the big towns lay along the rivers, which made plenty of mail and passenger business."

"People who came to Hannibal and took the stage could get to St. Joe two days ahead of those who made all the trip by boat."

Uncle Isaac is 80 years old and as spry as a game rooster. His wife and ten children are still living and he has more fun than any member of the family. He and his good wife have entertained the APPEAL editor many a time and we rate them among our most valued friends.
ISAAC GREENING DEAD AT 91
Passed Away Tuesday Morning at Age Of 91 From Stroke of Paralysis


Isaac Greening, the oldest citizen of Jefferson township, died at 3 o' clock Tuesday morning from the effects of a stroke of paralysis. He was 91 years old on Monday.

The funeral service was conducted by Rev. J.T. McCutcheon at the Baptist Church in Paris, Wednesday afternoon, following which the body was laid to rest in Walnut Grove cemetery, the six sons serving as pallbearers.

Mr. Greening was the last survivor of the hardy crew which handled the Government's stage coaches back in pioneer days before the West had railroads or the world dreamed of the automobile. Later on he operated a stage line between Florida and Stoutsville while his wife managed the village tavern amd made it famous for its hospitality. He was a native of Kentucky, coming to Monroe county when a mere child. His wife was born in Monroe county, near Old Clinton. They were married in 1851. The tie thus formed continued through nearly 68 years. Mrs. Greening (Martha Ragsdale) died last year at the age of 84. Mrs. Greening was for many year landlady of a famous old tavern at Florida, during the period when that village was the milling and trading point for people from several counties. Eight children were born to them, the survivors being Jeff Greening, J. M. Greening, I. N. Greening, Dr. John Greening, Dr. Wm. Greening, Towney Greening, Mrs. John T. Grigsby and Mrs. Frank Littlepage.

Uncle Ike, as he was affectionately known over several counties, was a rare combination of wit, humor, quaint philosophy and rugged manhood. (One of his quotes concerning another man's claim to being the oldest surviving Government stage driver: "The only thing he could beat me on was the times he had been married. He had been married three times. I told him I could have done even better except for the fact that my wife has always been determined that I should not be a widower! " ) He always lived on the bright side of life and was a popular companion for childhood, youth or age. Until stricken with paralysis a week before his death he had been wonderfully preserved in both mind and body. Since early in life he had been a member of the Primitive Baptist Church.